Dr. Joseph Catania, DVM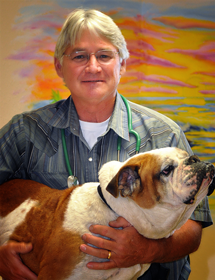 Dr. Joseph Catania was raised in the Imperial Valley where he spent summers working in feedlots and operating farming equipment. He graduated CUHS in El Centro, CA in 1976 then went off to the big city for college. He attended the University of California San Diego and San Diego State University
He graduated UC Davis in 1987 with a Bachelor's Degree in Animal Science and a Doctorate in Veterinary Medicine. Dr. Joe spent seven years working in Brawley, CA then moved to Alturas in 1994 and began working at Modoc Veterinary Center. He became a partner in 1996.
Dr. Joe enjoys horseback riding, quad riding, and camping in the Warner Mountains, fishing, hunting with friends and flying his Piper Arrow. He has coached Little League, softball and youth soccer for many years. He is a member of the Sunrise Rotary Club and is a past president. He also serves on the Sacred Heart Parish Council.
Most importantly, he enjoys spending time with his high school sweetheart, Lori. He has two grown children, Joey and Sarah. Dr. Joe feels blessed to have found Modoc County and to have been able to raise his family here.
Dr. Ryan DePaul, DVM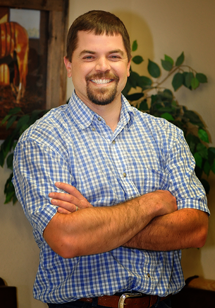 Dr. Ryan DePaul was raised in Surprise Valley, CA on his parents' ranch. He graduated from Surprise Valley High School in 1997 and attended the University of Nevada, Reno. While going to school he spent 4 years working for the UNR Experiment Main Station Ranch and worked on numerous research programs including Foothill Abortion Trials. He graduated the University of Nevada, Reno in 2001.
Dr. DePaul received his DVM degree from Oregon State University in 2005. Dr. DePaul moved to Alturas, CA and started working for Modoc Veterinary Center in the summer of 2005. He has been practicing veterinary medicine in Modoc County for 7 years. He became a partner in 2007. Dr. DePaul specializes in Equine Dentistry and is a Certified Equine and Small Animal Chiropractor.
Dr. DePaul loves being able to spend time with his family and wife Kristen. Dr. DePaul has five kids, Julianna, Caelli, Abigail, Joshua, and Leigha. He is very thankful to be able to live and raise his family in Modoc. Dr. DePaul enjoys spending time with his family, sports, hunting, fishing, camping and helping out with his family ranch.
Dr. DePaul feels very blessed to be home in Modoc County and practicing veterinary medicine. The community of Modoc is very special and he is very thankful to be able to serve them.
Dr. Wayne Cockrell, DVM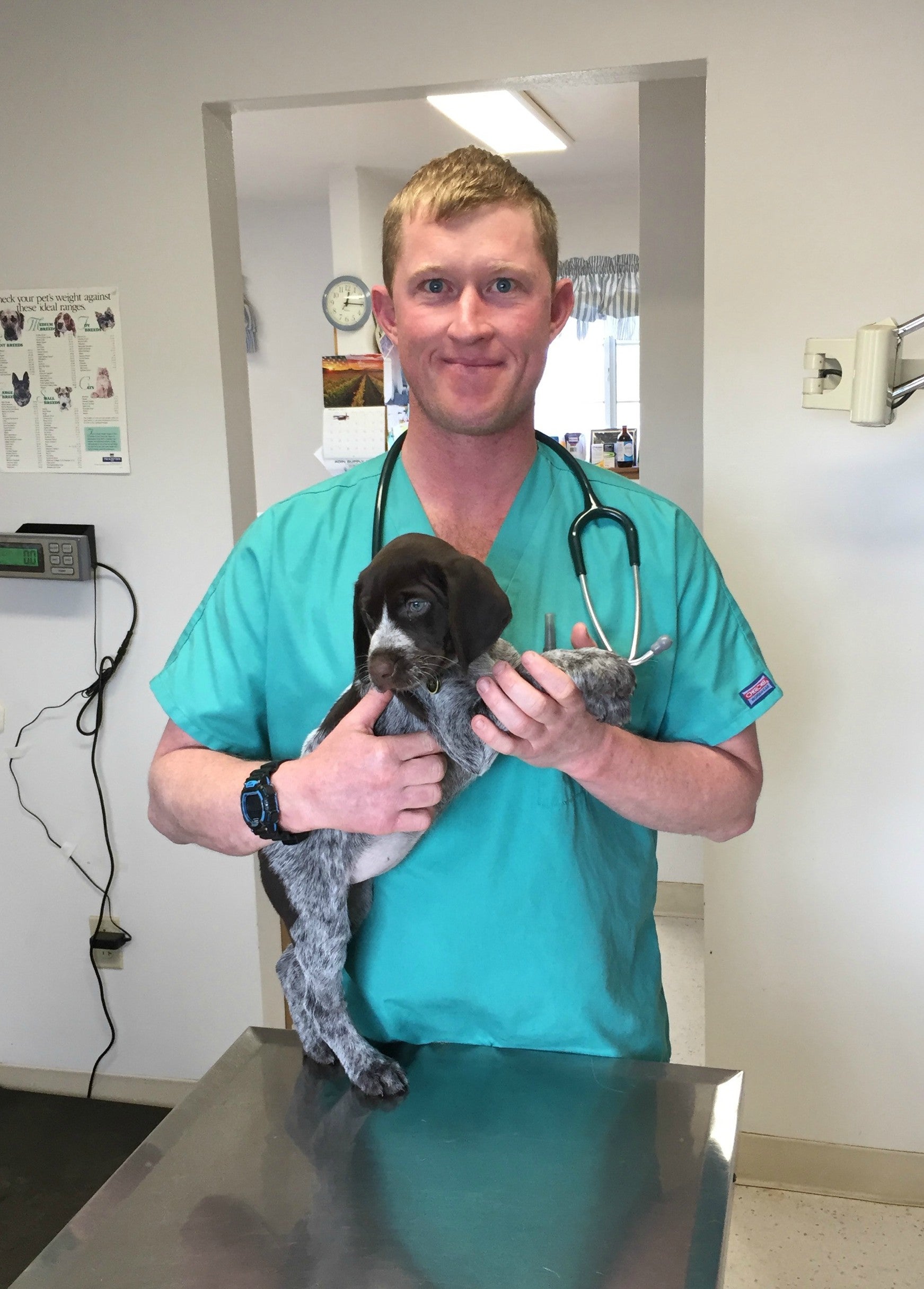 Dr. Wayne Cockrell was born and raised in Surprise Valley on his family's cattle ranch. He graduated from Surprise Valley High School in 2006 and began attending California State University, Chico, where he received a BS, is both Animal Science as well as Agriculture Business. Dr. Cockrell was heavily involved in his education and programs on the university. He worked at the university's Meats Lab and Beef Unit while continuing to help his family on the ranch when he was able to.
Upon graduation from CSU, Chico, Dr. Cockrell attended Ross University School of Veterinary Medicine and graduated with highest honors receiving his Doctorate of Veterinary Medicine in 2017. He has now returned to Surprise Valley and is excited to be working in the community practicing medicine as well as helping out on his family's ranch.
Dave Jacquot, DVM
Christine Russell, DVM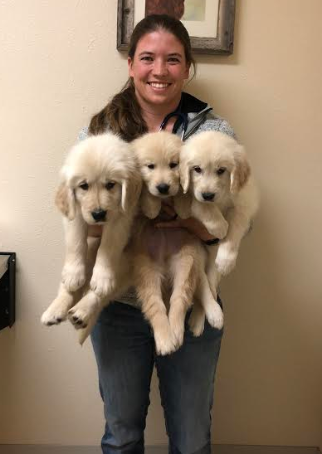 Dr. Christine Russell was raised in Southern California and move to Colorado in 2010 to attend Colorado State University. She obtained a Bachelor of Science in Animal Science in 2014 and a Doctorate in Veterinary Medicine in 2018. During her 8 years in Fort Collins, Christine worked in the CSU Livestock Medicine Department.
Upon graduating from CSU Christine and her fiancé Dave moved to Davis Creek and joined us here at Modoc Veterinary. In her free time, she enjoys playing with her goats, riding horses, hiking, and skiing which makes her a perfect fit for Modoc County.
Our Team
---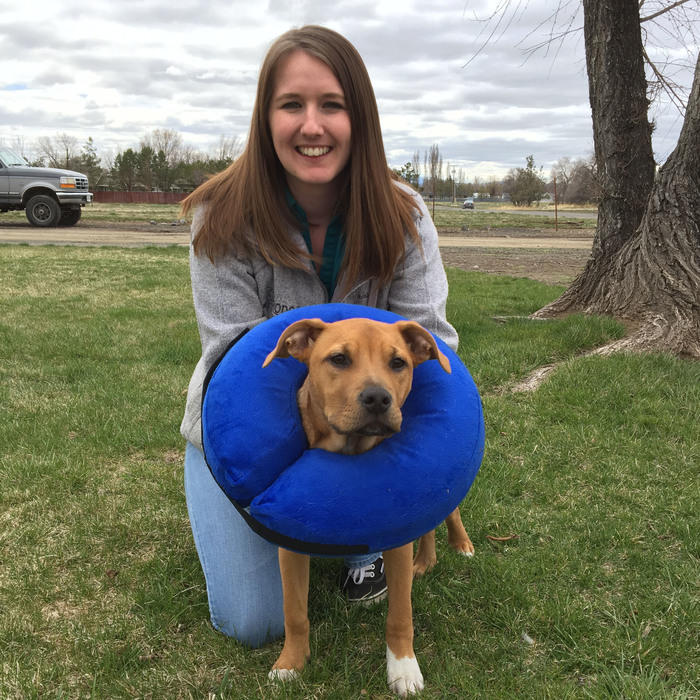 Codie Leslie
Office Manager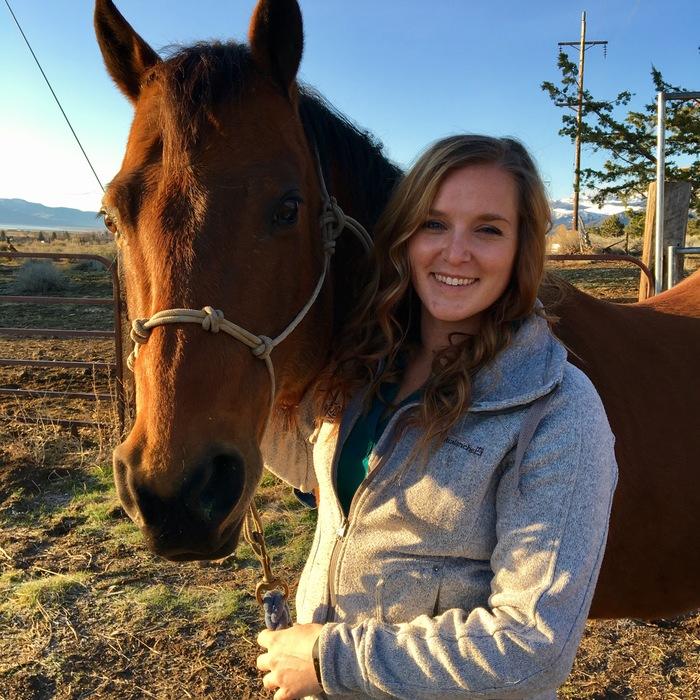 Kelsey Scheckla
Veterinary Technician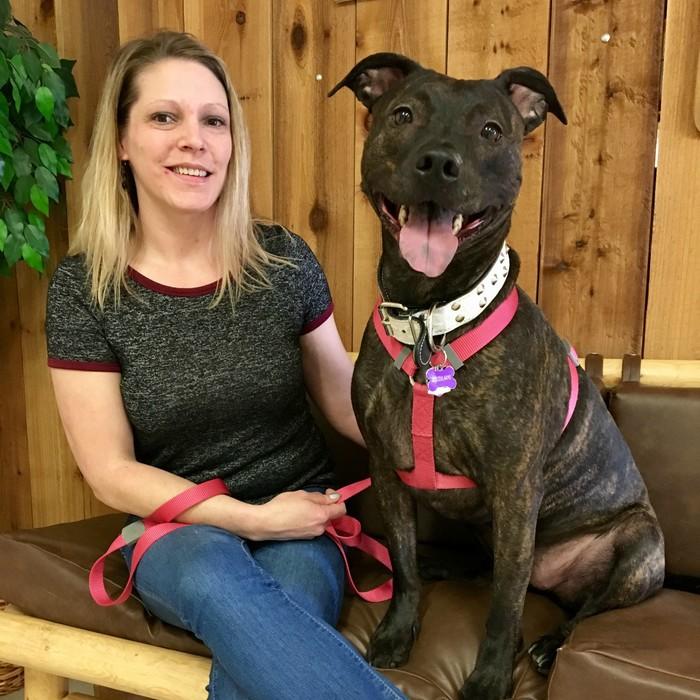 Andrea Guyer
Receptionist Carrie Bidwell
Veterinary Technician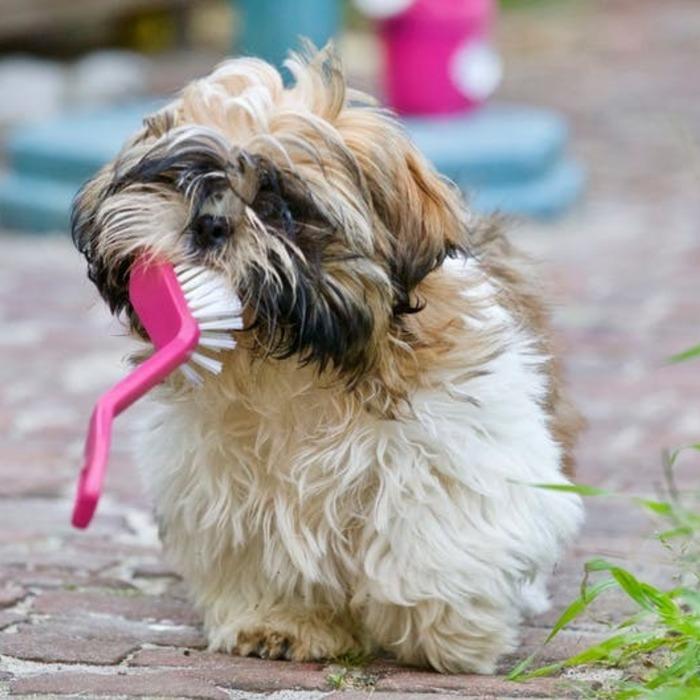 Katie Eason
Katie Eason, Receptionist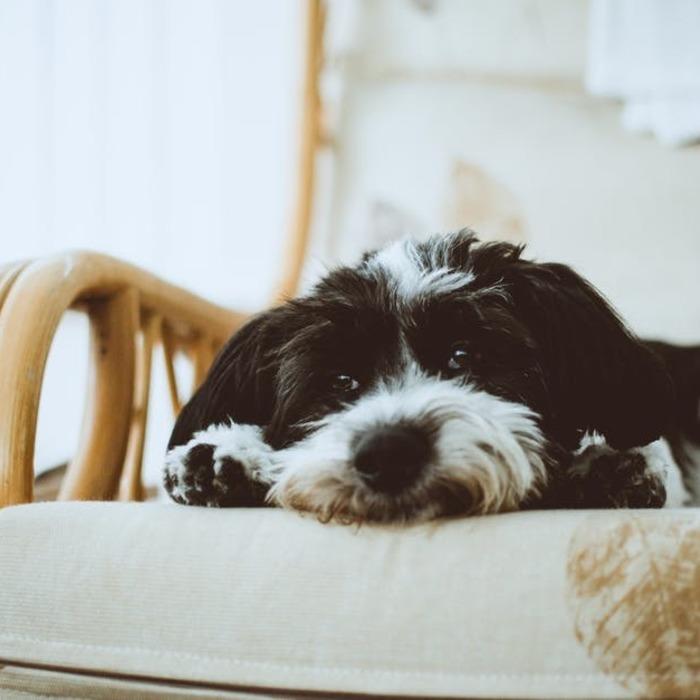 Edie Carey
Veterinary Technician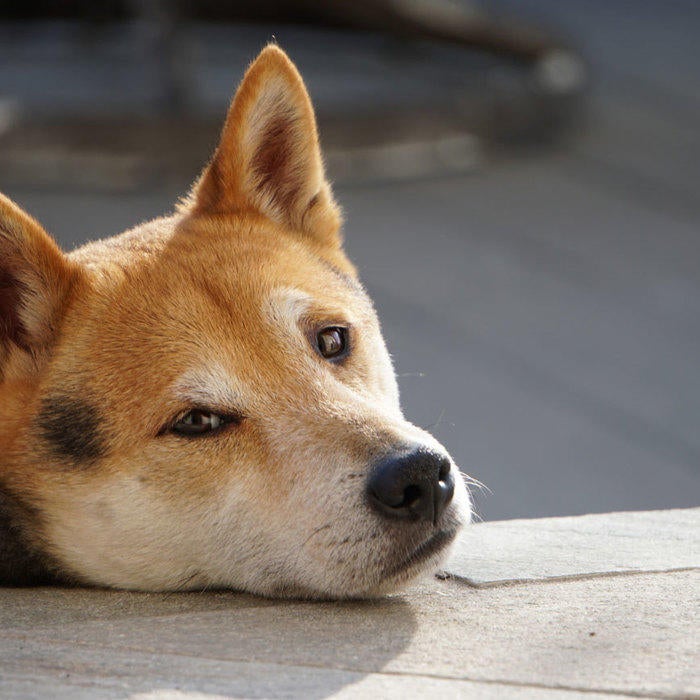 Lucas Rosentrater
Kennel Assistant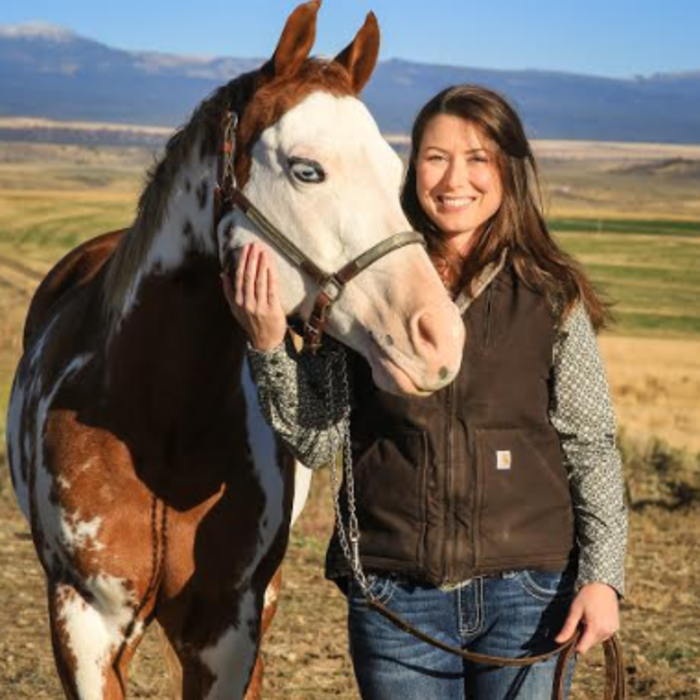 Devra Kennedy
Licensed Veterinary Technician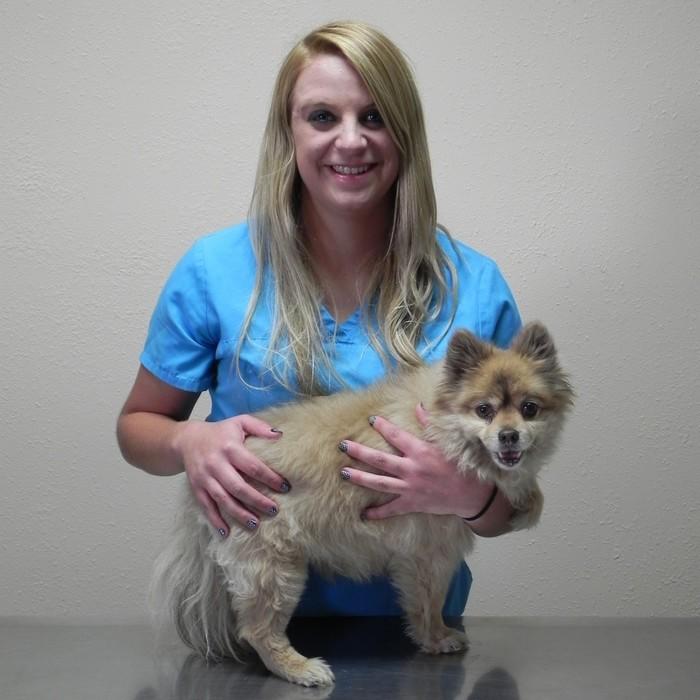 Kimberly Dewitt
Technician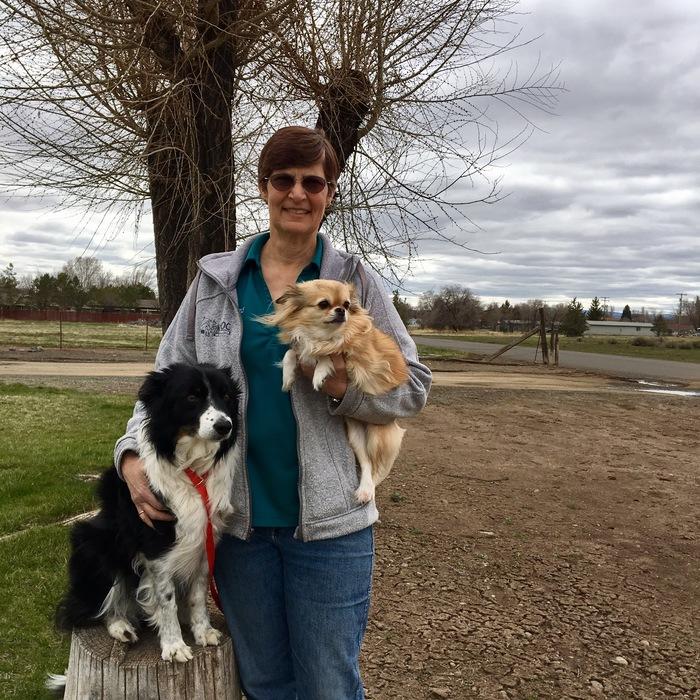 Lisa Benner
Licensed Veterinary Technician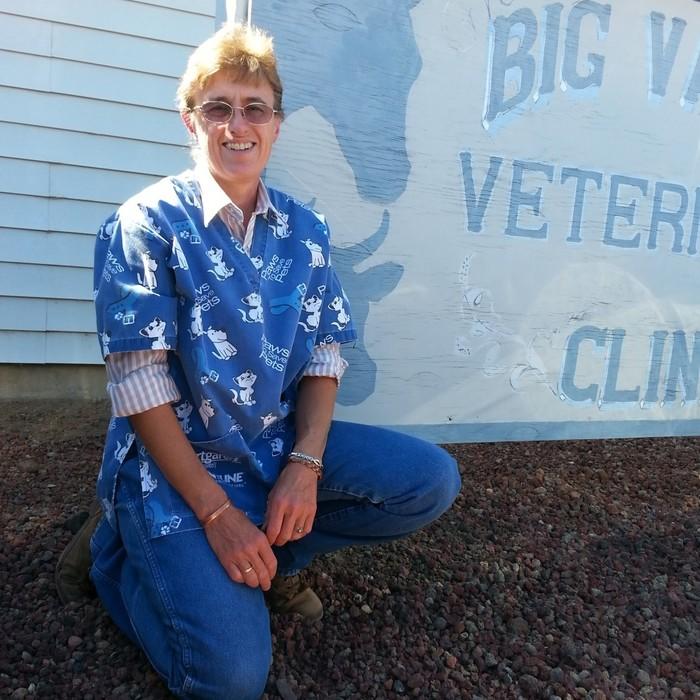 Anna Joiner
Receptionist/Veterinary Technician, BVC